Jura Giga X8
Jura Giga X8 – up to 200 drinks per day
Jura produce a range of Bean to Cup machines.  The X8, at the top of the range, wil produce up to 200 drinks per day at an extremely high standard.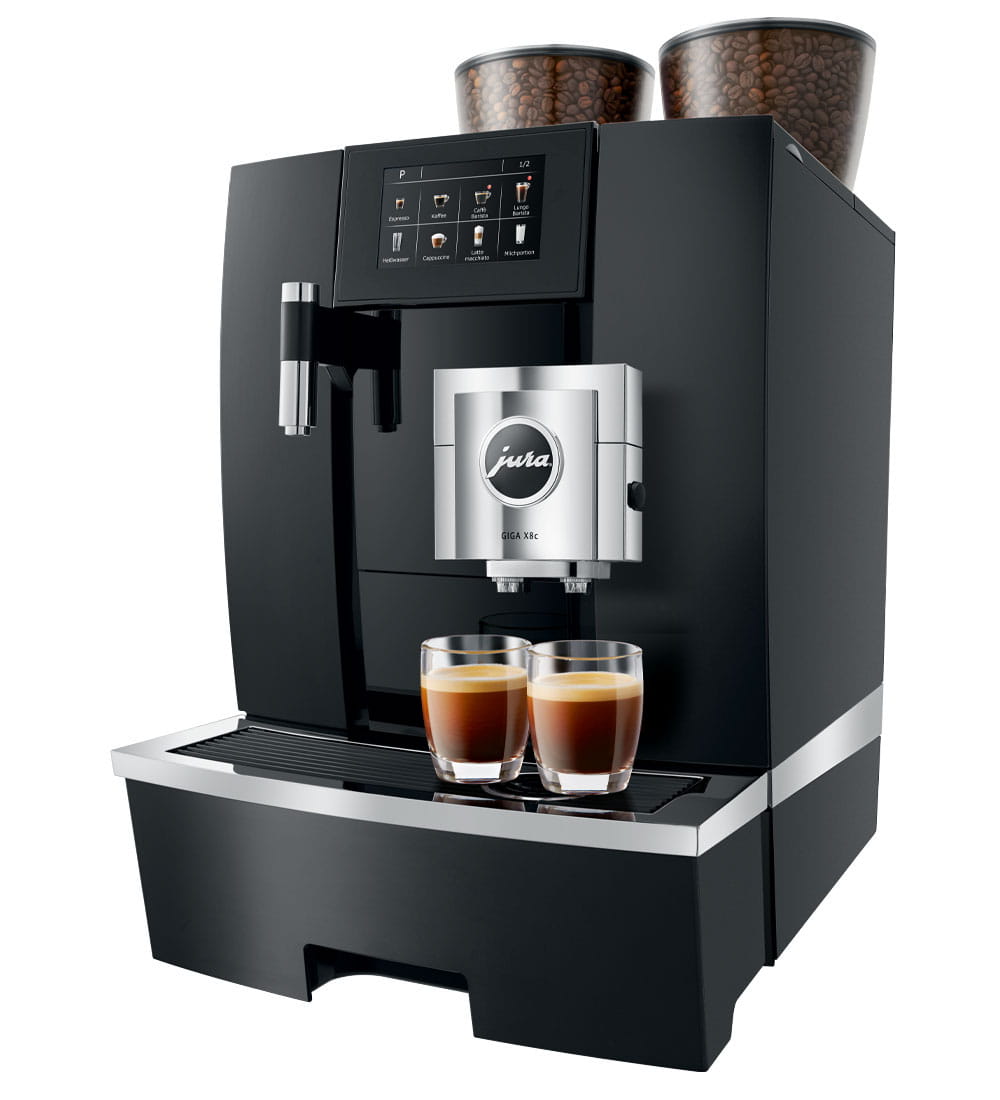 Jura GIGA X8
up to 200 drinks per day
The GIGA X8, with two grinders, can have both espresso and decaf options available easily.
These come in options of tank-fed or plumbed-in.
A tank-fed machine can be easily unplugged from its usual location and moved to a meeting room if needed, whereas a plumbed-in machine would need to stay in situ.
£7,999.00