Alchemy Coffee -- Brew Guide -- French Presse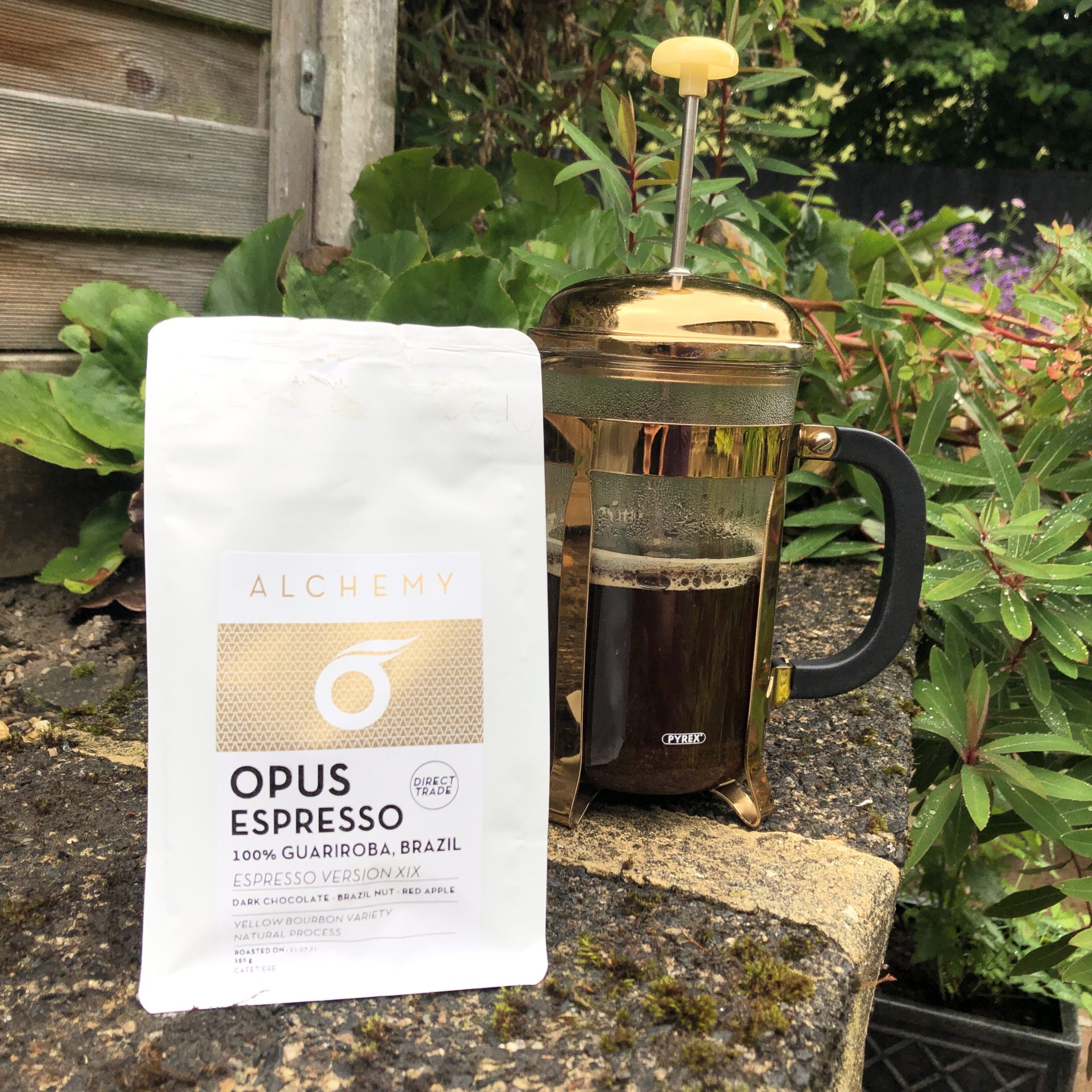 Boil water to 95 degrees Celcius.  You can also add boiling water to preheat your French Press.
Grind coffee to a coarse setting (like the size of dry couscous). If you always use a french press, order out coffee using the Cafitiere Grind option.
Add ground coffee to the french press and steadily pour in hot water.
Put the lid on but DON'T plunge — set a timer for five minutes — be patient.
Remove lid — Stir coffee 4–6 times and let the coffee grounds sink to the bottom of the press.
Scoop off the froth from the top of the press — this removes the bitterness for a smooth coffee.
Replace lid, keeping mesh filter just above liquid.
Leave for another 5 minutes — trust us, this is when the magic happens.
Slowly and steadily press the plunger down to about halfway.
Gently pour — all the grit of the coffee has sunk to the bottom, so you should get a perfect pour.